Ice Music Festival: music in Paradise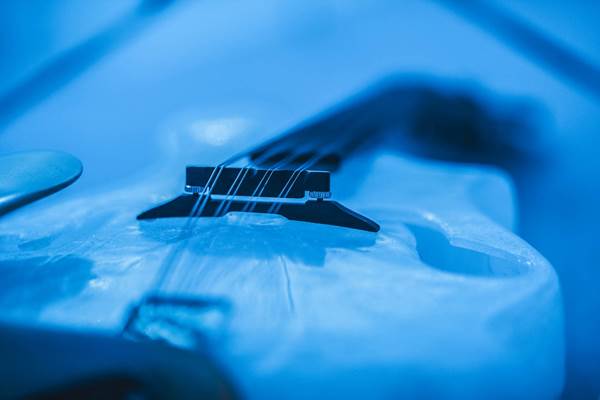 The Ice Music Festival is a unique event because here music is made in the ice and with ice.
The concerts in this festival take place in the EQ Ice Dome, a large igloo at an altitude of 2,600 metres above sea level among the snowfields of the Presena Glacier.
In the Ice Music Festival theatre, which can be reached from Tonale with the Paradiso cable car, there is a stage and space to seat 300 people; here from January to March spectators can enjoy the magic of various  spectacular concerts with light shows and sound vibrations. This year the theatre was sponsored by EQ, the 100% electric brand of Mercedes-Benz.
The sub-zero temperatures of the EQ Ice Dome hold the most exclusive elements of this festival, i.e. 16 musical instruments carved out of ice by the artist Tim Linhart.
In addition to their fairy-tale appearance the semi-transparent instruments have a particular sound. Crystalline and clear sounds emanate from the ice that range from high pitch to deeper and more intense notes. The harmonies that sound out in the ice arena are celestial… It's not for nothing that the Ice Music Festival are defined as concerts in paradise!
Performances by internationally renowned musicians at the Ice Music Festival in Pontedilegno-Tonale know how to warm the spectators with tunes that range from classical music to pop, jazz improvisation, right down to folk and rock. There are always lots of new releases written specially for the ice instruments and choral evenings. 
A concert on the Presena Glacier 
From the start of January to the end of March there are four ice music concerts per week: Thursdays at 15.00 and 16.30 and Saturdays at 16.00 and 18.00. The calendar also includes some concerts on Sundays.
On Thursday afternoons the music concerts on the Presena Glacier are performed by the ParadICE Orchestra, composed of 7 local musicians who play a repertoire of classical, popular and original songs.
On Saturdays on the other hand nationally and internationally renowned musicians perform who will warm the public with jazz, pop, rock and traditional music. The Ice Music Festival calendar also includes some spectacular choral performances.
A long winter music festival at a high altitude!
4 concerts per week from January to March
Igloo-theatre at an altitude of 2,600 metres above sea level
16 ice musical instruments
internationally famous musicians
4 types of tickets on sale