Ponte di Legno Tonale: bike emotions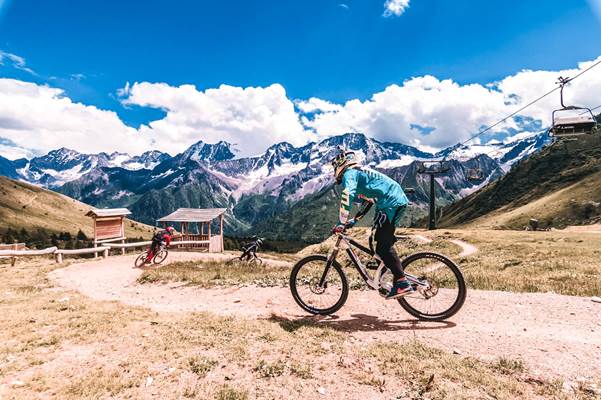 Pontedilegno-Tonale is a paradise for bike lovers: trails among Alpine nature, names that have entered the history books of cycling, breath-taking descents on mountain slopes and cycle paths that help you to enjoy a region rich in tradition. 
Between Lombardy and Trentino there are more than 40 cycle paths: 500 km of trails suitable for beginners, experts and thrill seekers of all ages as well as families with children.
Easy, simple trails: cycle paths,  family Bike Parks and Skill Parks for children. 
Gravity & MTB, thrill filled trails: in Pontedilegno-Tonale MTB, enduro, downhill and gravity bike lovers will find something to sink their teeth into.
Road, road cycling: on racing bikes along the most spectacular routes of the Giro d'Italia. The Gavia and Mortirolo Passes await more intrepid cyclists.

Even modern e-bikes have special trails!
There are lots of services available for cyclists like Bicibus, BIKE Passes to use the ski lifts at a reduced price, equipment hire, organised tours and bike schools.  
Download the PDF with lots of useful information now!
A mountain of services especially for cyclists
40 trails for different levels and sports
7 equipment hire points
12 e-bike recharge stations
Possibility to book lessons and organised tours
BIKE Passes for ski lifts
Bicibus and connections
Trails for e-bikes
Pontedilegno-Tonale bike, cycling in the heart of the Alps
Not matter what your favourite sport is in Pontedilegno-Tonale we have bike trails for all tastes!  40 trails for a total of 500 km  provide intense days of training, challenges, adrenalin and lots of good clean fun.
Easy: Family Bike Park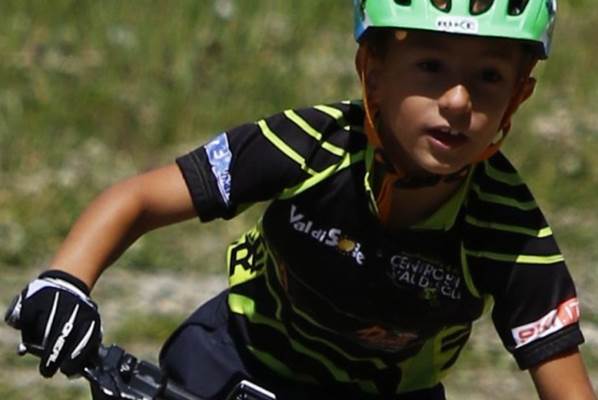 In Passo Tonale there is a Family Bike Park, i.e. a park for bikes where you can choose from 3 different tracks of different levels: the simplest, the blue track is also suitable for children!
The bike park in Ponte di Legno however is defined as a Skills Park, here small children can get the feel of MTBs in complete safety. Here, thanks to the assistance of instructors it is possible to start the technical basics by improving your balance.
Discover more
Cycle paths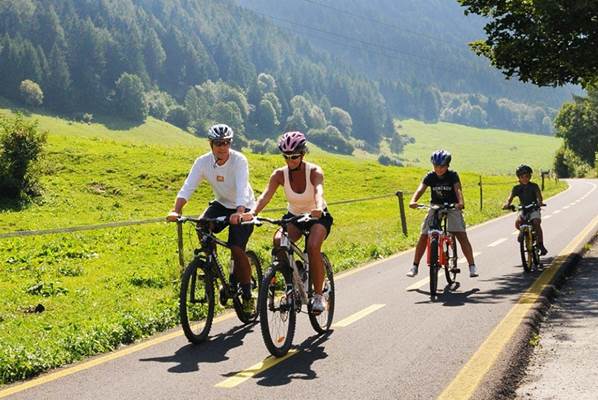 On the Trentino side there is the Val di Sole Cycle Path, that from Cogolo di Pejo descends 35 km down to Mostizzolo and offers long cool rides along the choppy water of River Noce.
In Lombardy on the other hand there is the Fiume Oglio Cycleway that runs along the river with the same name passing through all of Valle Camonica though woods and towns its 282 kilometres unite 4 provinces in Lombardy: Brescia, Bergamo, Cremona and Mantova. This is one of the reasons it was voted the most beautiful cycleway in Italy by the jury of the Italian Green Road Award.
Discover more
MTB: wild dirt tracks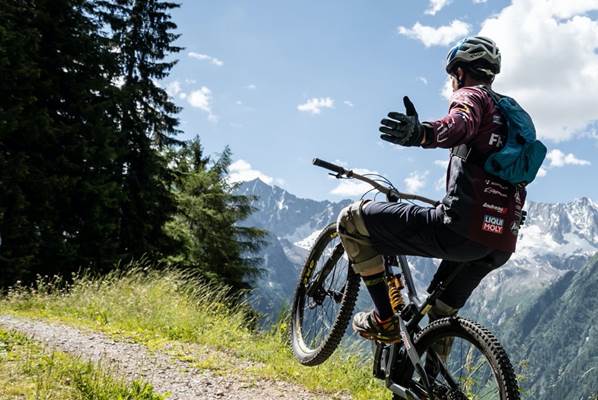 The mountains in our Ski Area are also perfect for MTB and enduro bikes. Well-marked technical tracks divided by difficulty pass through unspoilt nature and high altitude wild terrain. The tracks are mapped with GPS.  
Discover more
Gravity: Bike Park Pontedilegno-Tonale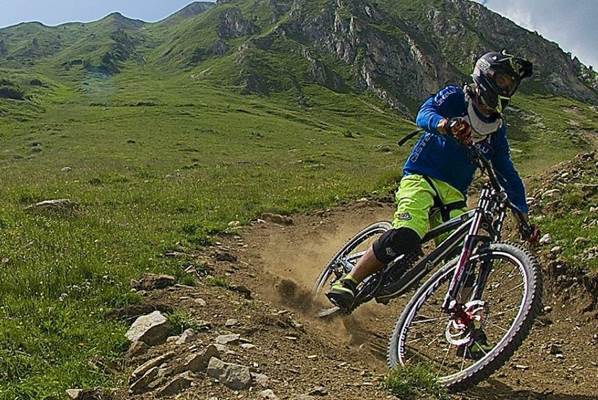 The enormous Bike Park Pontedilegno-Tonale is a thrill seekers paradise.
2 blue tracks, 4 red tracks and 2 black tracks provide exciting descents for beginners and experts of all ages with jumps, Northshore bridges, sharp turns, artificial bumps and step downs.
The three tracks can be reached quickly using the Valbiolo Chairlift. DOWNHILL
Discover more
Road: hot on the heels of cycling champions
The winding roads that climb our mountains have entered the history books thanks to the Giro d'Italia which has challenged the biggest names in cycling with the Gavia and Mortirolo Passes.
On the smooth tarmac in Trentino and Lombardy all road cycling enthusiasts can challenge themselves and launch into mythical sprints to break records.
Discover more
All services for cyclists