A gloomy day in Pontedilegno-Tonale: what can you do when it rains?
If during your holiday in Pontedilegno-Tonale it rains don't be disheartened!
In our Ski Area there are lots of activities to do even on a rainy day. Here are some ideas to lift your spirits if it rains during your holiday:
Food and wine: try typical deserts from Trentino and Lombardy in the typical patisseries and cafes, or try some local dishes in the restaurants.
Shopping: it is possible to buy technical clothing for all types of sports… Or delicious products for the table.
Relaxation: for those that want to relax the Alpi di Temù cinema shows the latest films. 
Sport: in Ponte di Legno and Edolo you can enjoy a nice swim in the 25 metre pool; the towns of Vermiglio and Edolo on the other hand have an indoor climbing wall in the sports centre. You can even go skating in bad weather thanks to the indoor rink in Temù.
Families: a visit to the Hydroelectric Power Plant in Edolo is very interesting where by walking through a 700-metre tunnel carved in the rock adults and children can understand the importance of water as a renewable energy source.
Culture: if it rains in the Pontedilegno-Tonale Ski Area, it is culture that dominates: churches and museums await visitors in any type of weather!
A region to discover even under an umbrella
Health centres and Spa – new in 2022: A 6 floor thermal centre
Churches and ancient castles to admire
Museums full of history, 2 of which dedicated to the Great War
1 indoor skating rink and 2 cinemas
Patisseries and shops for shopping
What can you do on gloomy days? Prehistory, history and art!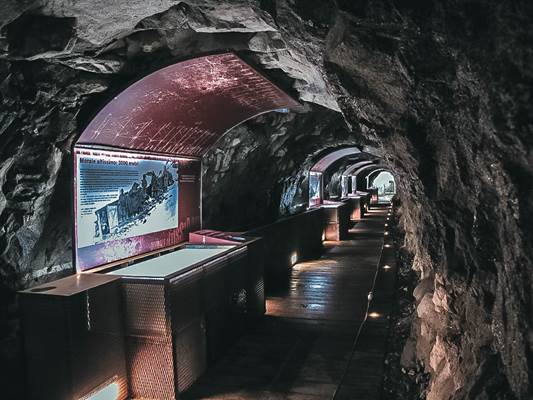 Valle Camonica is famous for its numerous rock carvings dating back more than 13,000 years which are perfectly preserved and recognised as a World Heritage Site.
Visitors can walk around 8 parks where they can find lots exciting figures carved in the rocks: deer, hunters, carts and magical symbols. Thanks to the rain the carvings are clearer and can be appreciated easier.

Going much further forward in time San Michele Castle near Vermiglio is certainly worth a visit when the weather is bad: built probably by the Longobards on a spur of rock in a strategic position, the castle has witnessed the events in the valley below from its position of 25 metres above.
Rainy days in First World War museums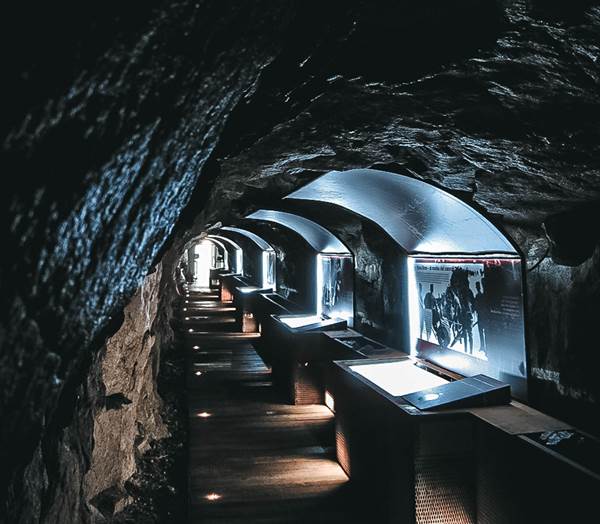 Another interesting visit on a rainy day is to Strino Fort, an Austro-Hungarian fort in Passo Tonale, where nothing has changed since it was abandoned.

The area around the Pontedilegno-Tonale Ski Area is filled with places that bear witness to the White War that was fought on the snow in our mountains between 1915 and 1918.
If you don't know what to do in Ponte di Legno when it rains, you have to know that the Museo della Guerra Bianca in Adamello and the Museo della Guerra Bianca in Vermiglio are certainly worth a visit. Both have collected moving testimonies and war finds such as uniforms, weapons, photos and objects that were used daily by the soldiers.
Ponte di Legno and Temù: if it rains you can find real gems of Sacred Art
If it rains it is interesting to go and discover the frescoes and wooden masterpieces kept in ancient places pf worship like the Church of the Holy Trinity and the curious Zoanno chapel of the dead in Ponte di Legno, the Church of Sant'Apollonio near Plampezzo a Pezzo and the Parish Church of S. Martino Vescovo in Temù.