Playground in the snow La Bruscadela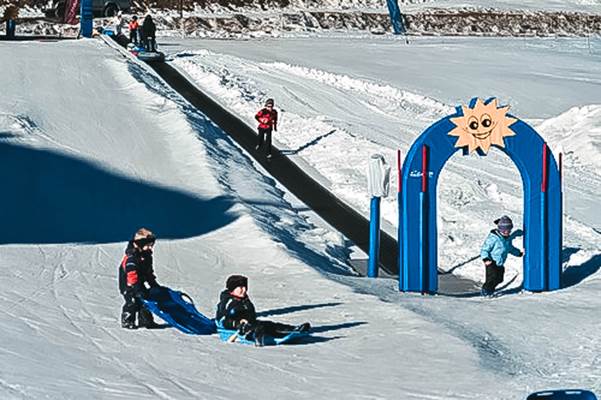 Near the Cross Country skiing centre in Vermiglio there's the La Bruscadela snow park: here small children can have fun with friends with the hilarious tubing, air board, sled and toboggan slopes.
Children can reach the departure point of these small descents using  a real travellator which, apart from being lots of fun allows you to ascend easily without any effort.
There's space even for small children! At the La Bruscadela snow park children can play in a quiet area with a snowy hillock, colourful animals and bouncy castles with slides.
There's' no better place to relax after a day on the ski slopes! While children play, parents can relax on deckchairs on the solarium.
Info and opening hours
La Bruscadela is open every Friday from 14.00 to 16.30 and every Saturday and Sunday from 10.00 to 16.30. Full admission is € 5 while reduced up to 16 years of age costs €3.
To rent rafts and air boards a fee of € 3 per hour is charged.
On request for large groups there's the possibility to book special openings.
For information and booking contact the following number 3938327645.