Sozzine Park, the oasis in Ponte di Legno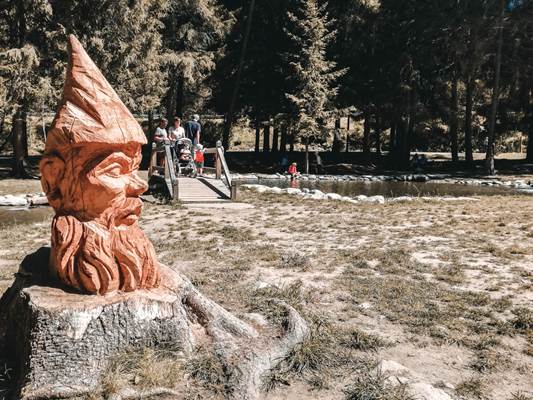 On the outskirts of Ponte di Legno and in the shadow of Mount Castellaccio you can find the fantastic  Sozzine Park, an amusement park for children made entirely of wood. The park is bordered by the  Narcanello, a stream that springs from the above Pisgana Glacier. Water is the main element to play with  here in complete safety: a magnet for young and old is the regenerating Kneipp Cure, where, by emerging your feet into cold water and walking on the pebbles at the bottom you can experience a really unique massage that can reawaken all your senses.
Sozzine Park is a place where fun for children is in perfect harmony with relaxation for adults: here adults can have picnics by using the grills,  sunbathe on the numerous wooden deckchairs along the banks of the Narcanello, or cool off in the stream while enjoying the splendour of the surrounding nature.