Fun up high: the Villaggio delle Marmotte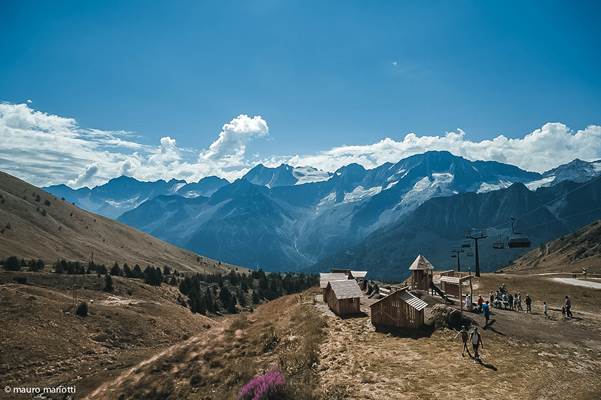 The Villaggio delle Marmotte is located in Valbiolo at an altitude of 2,244 m above sea level, surrounded by lush pastures of Passo Tonale, exactly where these friendly rodents like to live.
It is not a simple playground but rather a route with 5 different stations where children can have fun with slides, wooden houses, a tunnel similar to those that connect marmot dens and finally a watermill that can be operated by hand using an auger.

The Villaggio delle Marmotte can be reached easily in just a few minutes on the Valbiolo chairlift, or on foot with a pleasant walk on a dirt track which takes about an hour; both for the chairlift and on foot departure is from Passo Tonale.
Just a short distance from the playground there is also the Malga Valbiolo mountain hut, a typical place to eat with a bar, a restaurant and a terrace with a breath-taking view of the Presena Glacier and the surrounding mountains.