Skating rink in Pontedilegno-Tonale, fun on the ice!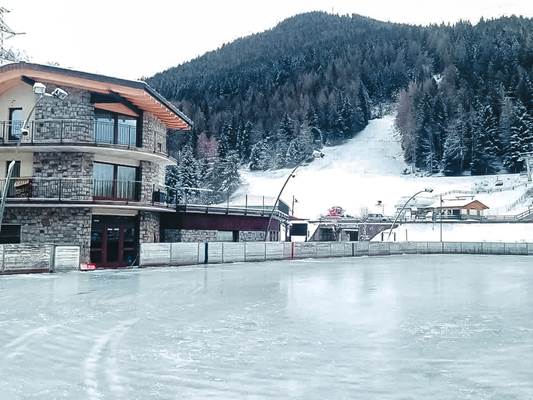 Skating rinks in the Pontedilegno-Tonale Ski Area await you to have fun on the ice in the midwinter atmosphere in the Alps!
Here families, couples and groups of friends can have fun for hours chatting and enjoying music and surrounded by unspoilt scenery. At the rinks it is possible to hire skates of all sizes and take a warm break in the cafeteria.


Inside our ski area there are 4 ice rinks: three outdoor, one in Ponte di Legno, one in Vermiglio, one at a high altitude in Passo del Tonale and an indoor rink in Temù.
Natural rinks allow skating while the winter temperatures allow it while the ice rink stays open to the public from the beginning of autumn until late spring. 
Skating in the heart of the Alps
1 covered rink and 3 outdoor rinks
Possibility to skate from October to March
Rinks close to the ski slopes
Skate hire service on site
Bar and cafeteria service
The 4 skating rinks in the Ski Area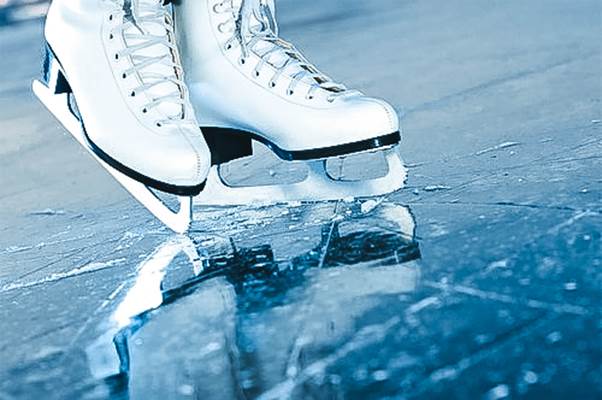 There are 4 ice rinks in our ski area: 3 natural ice rinks open from December to the end of February and one indoor rink in Temù that is open from October to March.
At all rinks it is possible to hire skates of all sizes for both adults and children, as well as protective clothing such as knee and elbow pads. During the breaks you can enjoy delicious drinks and snacks in the bars. 
Learn more about the skating rinks in Ponte di Legno, Passo Tonale, Vermiglio and Temù: opening hours, contacts and useful information. 


Skating rink in Temù
The skating rink in Temù; being indoor means you can have fun skating even in the event of bad weather.
It is located near the slopes and provides all those with a ski pass with a discount of 20% on admission.
Palaghiaccio Asd Hockey e Pattinaggio Pontedilegno - Temù
Tel. 371 3399392
E-mail: hockeypattinaggiopontetemu@yahoo.it
Opening hours: Saturday 14.00-19.00 – 20.30-23.30 and Sunday 10.00-12.30 – 14.00-19.00

Skating rink in Passo del Tonale
The skating rink in Passo del Tonale is outdoor which allows you to skate around while admiring the scenery. The proximity to the slopes allows you to take off your skis and put your skates on directly!
Bar service available onsite. 
Pattinaggio Passo Tonale Bar Chalet Savoia
Tel. 0364 91340
Opening hours: every day from 9.00–20.00

Skating rink in Ponte di Legno
The skating rink located in Ponte di Legno is an outdoor track. Here adults and children can have fun surrounded by snow covered mountains. Situated in front of the ski slopes, there is also a bar service.
Pattinaggio Bar Brescia, Ponte di Legno
Tel. 0364 91504
Opening hours: every day from 9.00–18.30 and 20.30–23.00 (evenings only for groups, booking in adavance is required)
SKAtING RINK IN VERMIGLIO
The skating rink in Vermiglio is located at Centro Fondo. It is an outdoor ice rink.