Snow kiting: a real adrenaline buzz!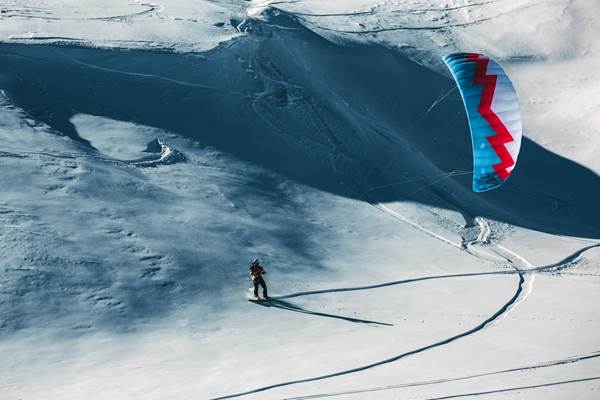 Do you want to try a really different and unique experience? Leave traditional skiing behind for a while and surf on the snow with skis or a snowboard and a sail? Come and try snow kiting in Passo Tonale: let yourself be guided by the wind on expanses of snow and learn all about this fascinating sport in complete safety. You will be helped by instructors from the Nikite Snow kiting School: you just have to follow the wind, enjoy the fresh snow and adrenaline that goes with this sport. 
For those that are not experts in snow kiting, in the Pontedilegno-Tonale Ski Area you can sign up for an introductory course and for those that have already tried this sport you can try the advanced course. For those with more experience the school organises Backcountry exploration days with rapid climbs and descents all strictly exploiting the force of the wind.
A unique and thrilling experience... flying on the snow!
1 snow kiting school
introductory courses for beginners
backcountry adventure days for experts
snow kiting school with a large car park
charming and panoramic snowy landscapes
Snow kiting school for beginners and adrenaline for experts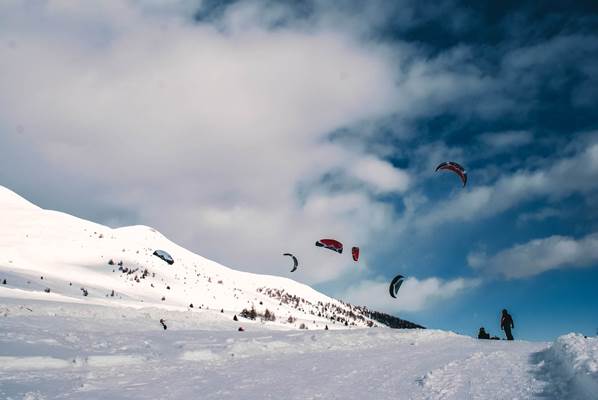 In Passo Tonale it is windy frequently with an intensity that is adequate to hold courses even for beginners.


The Snow kiting area is divided into 2 zones:
a lower plateau for snow kiting school, separated and marked by a flag and a wind sock
a plateau with a fun slope for more expert riders.
To reach the school you must continue past the Valbiolo  chairlift on the Trentino side of Tonale; there is a large car park on site.
Learn to surf on the snow!
Book your snow kiting lesson now and fly on the snow!

NIKITE SNOW KITING SCHOOL
Website: www.nikite.it
E-mail: info@nikite.it
Nicola: 327 2041363
Roberto: 347 0306312
Andrea: 389 8067889
Stefano: 338 2210111